If you want to be in the know about what's going on at our organization, you've come to the right place.
Sign up for our email list at www.educationfoundation.com, follow us on Facebook and check back regularly to get our latest news updates.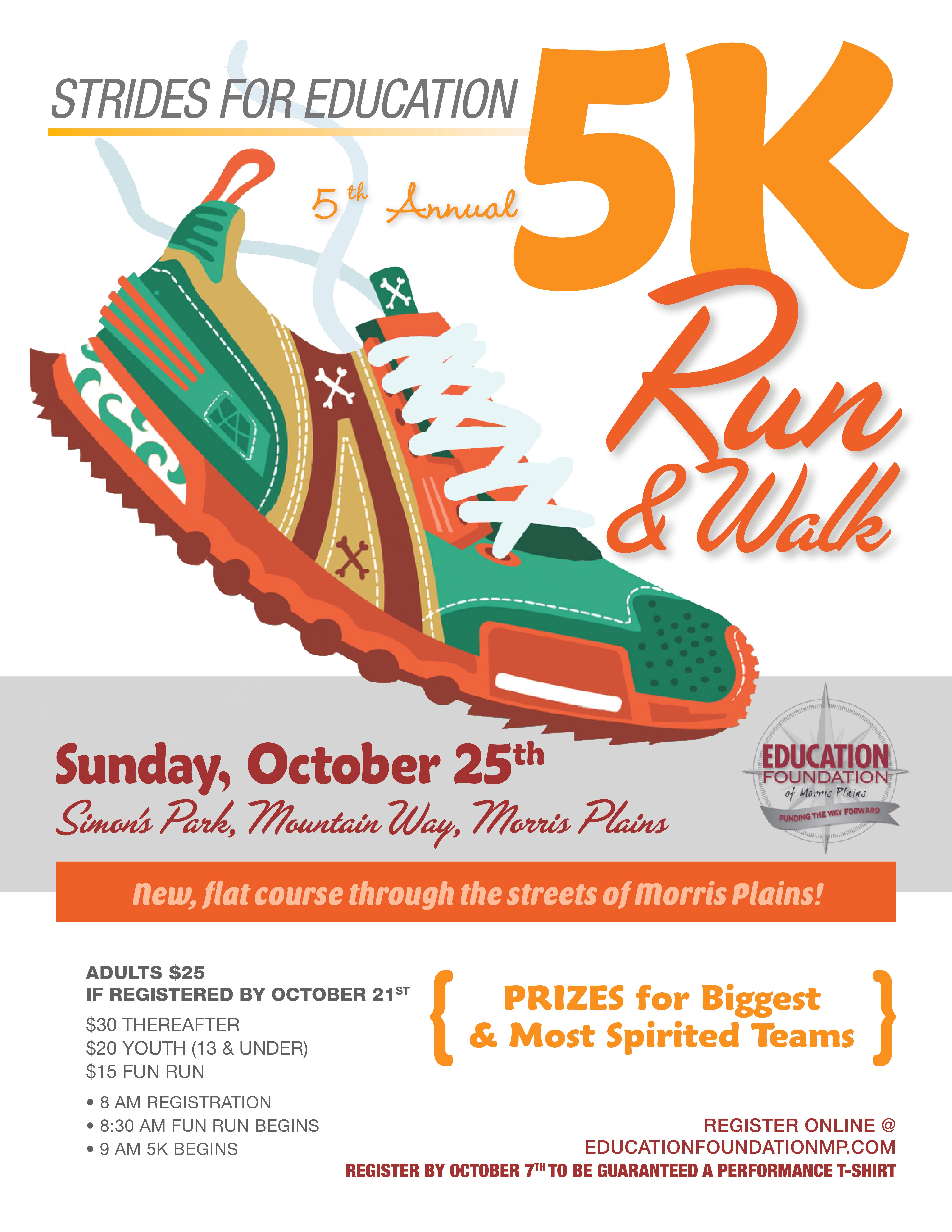 Same awesome event, great new course! Sunday, October 25, on the streets of Morris Plains.