2022 Hybrid Race
This year's race will be a hybrid event (in person and virtual), so you can join us on race day in person on the streets of Morris Plains OR run at your own location/time on Nov. 5th or 6th.
Fun Run
Racers can also choose our mini fun run course option.
TFAB Team Challenge
Create/Join a team to double the fun and promote your organization! Team with the most runners wins a Time for a Bagel party after the race!
Become a Sponsor
Join our amazing race sponsors to support our mission and promote your organization!
Why We Run
The EFMP raises money for Morris Plains School District, which will directly benefit all students in the district. This year, we are funding innovative programs powered by our dynamic administration and staff at both Mountain Way and Borough Schools.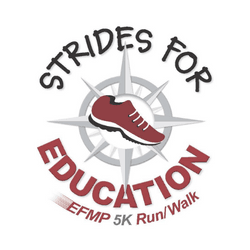 Learn more about how the EFMP is funding the way forward.